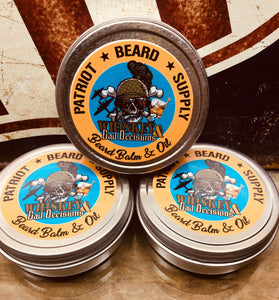 Because a great story never started with a good decion or lack of alcohol.  This blend has what it takes to keep those memories going.
Ingredients: beeswax, shea butter, jojoba oil, argan oil, sweet almond, fractionated coconut oil, and fragrant  oils.  May or may not contain a drop of pig blood, liberal tears and melted snow flakes. 
A blend of tobacco, bourbon, with a hint of vanilla.