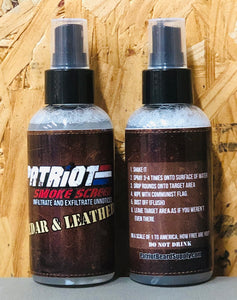 SMOKE SCREEN is our military grade weaponized toilet spray designed to lock in all the vapor of your rounds that you've sent down range.  
Simply shake bottle and spray 3-4 times onto the surface water of your gunners chair (toilet) and your ready to lay down some suppressing fire.  
DO NOT DRINK!
contains: water/alcohol/oil blend/surfactant/fragrance.