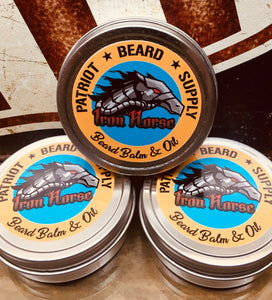 Go full throttle with Iron Horse.  Rugged and tough, made for the open road 
Ingredients: beeswax, shea butter, jojoba oil, argan oil, sweet almond, fractionated coconut oil, and essential oils.  May or may not contain a drop of pig blood, liberal tears and melted snow flakes. 
Rugged blend of patchouli, sandalwood, and peppermint.